Dear Friends,
I hope you had a wonderful and blessed Chinese New Year holidays having  good time with your family and friends!  Here is a drawing from my 6 years old son: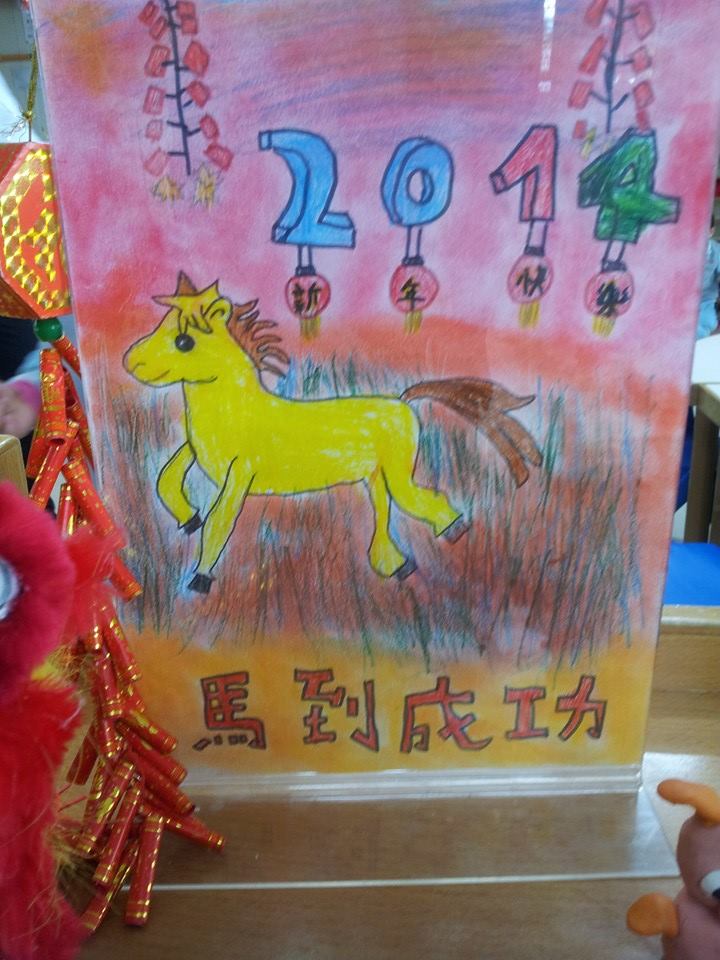 I have formally started lecturing at Hang Seng Management College on January 22, 2014 on the topic of "Digital Public Relations" which is supposed to be a new module that other universities have not yet introduced as I was told. We had very successful events being run with PayPal on Jan 16 (about 54 people attended) and Google + Apps King on Jan 22 (about 76 people attended) with unexpected number people showed up.  Thank you all who have come and provided us such great support.  I have uploaded my presentation at the PayPal seminar "Building Consumer Brands Online from Scratch" for those who are interested.
There are 2 upcoming events that I am sharing insights and I hope to see you there:
Feb 27, 2014: Adams CMO Luncheon "Advancing Brand Growth in China"
Mar 4, 2014: 中小企智營講座系列:中小企客戶開源實例分享
I am very excited to be invited again by HKTDC to speak at their Hong Kong Business Seminar in Kuala Lumpur, Malaysia on March 12, 2014.  My topic is going to be "Hong Kong: The Gateway for Marketing Your Products in China".  I really look forward to this great opportunity!
When we talk about Digital Public Relations, the most important thing is to know that the major momentum behind DigitalAGE and MobileAGE is from the screens of 4 to 10 inches.  If you cannot conquer using contents that are fitting to this most basic requirement, you will not be successful.  In the Hang Seng Management College Module, I am basically covering the following topics on Digital Public Relations.  Personally, I think we are facing a more difficult task than we were in the previous generation when TV, Newspapers and Magazines were still dominating our mainstream of media channels!
Where is your audience?
Rethinking the proper channels for Press Releases in DigitalAGE and MobileAGE!
Making an impact larger than you thought!
Voice Vs Noise in a Viral World?
Corporate Communications in a Postmodern Context
Negative Responses as a New Normal!
Are you really successful with your  Online Reputation?
Can you build Corporate Image through Online/Digital Advertising?
I hope to connect with you soon in the coming future to share more insights and learning from our good & bad experiences!
Matthew
Matthew Kwan
Principal Consultant
Adams Company Limited